we offer a range of video services...

no project too big or small

Corporate Video Production

boost your business with professional video

wedding videography

capture every part of your special day

Special
Event Filming

film your event to relive, share or sell

all taken
care of in-house

Ensuring you get exactly what you want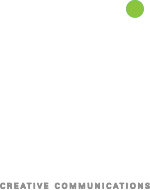 REC
welcome to AJ Media,the home of creative communications.
We offer a range of video services, from Live event filming through to corporate videos. We work with clients such as NHS Vale Royal CCG, Cheshire East Council and Rudheath and Witton Together.
Our approach is simple. Once commissioned, we'll work with you up-front to fully understand your needs, before tailoring a solution that delivers the very best for you or your business. We stay in touch throughout the production and you'll be consulted at every stage of the project. That way, you can be sure that you get the work exactly as you'd imagined it in the first place.
We will work within your budget to make the best production possible. All of our productions are filmed in HD even if you need a standard DVD.
It's all about the conversation, so let's start ours now.
Call Anthony on 07507 294 199 or by email, tell me what you need, and we'll talk about how we can bring your ideas to life.
Latest examples of our work...
CDEC - CCCU Case Study
- 2 months ago
A video case study created for CDEC: Canterbury Christ Church had range of equipment on site but as it was up to ten years old they wanted to look at an ongoing annual refresh programme to bring all spaces up to date with the latest products and warranty packages. The university also wanted to standardise its estate and make it simple for the users, as well as making it easier for the support teams to manage. CDEC was called in to advise on suitable brands to standardise on and introduce the AV team to relevant manufacturers.
Ten Towns - Congleton
- 2 months ago
Have you ever been to #Congleton? Take a look at our short film to see why its called the little town with a big heart ❤️ #OMCE